At Nourishing Cookery Culinary Services, I take food seriously so you don't have to! Please read the About Us section to learn more about how I got here and why it's been my mission to help clients and readers on their food journey.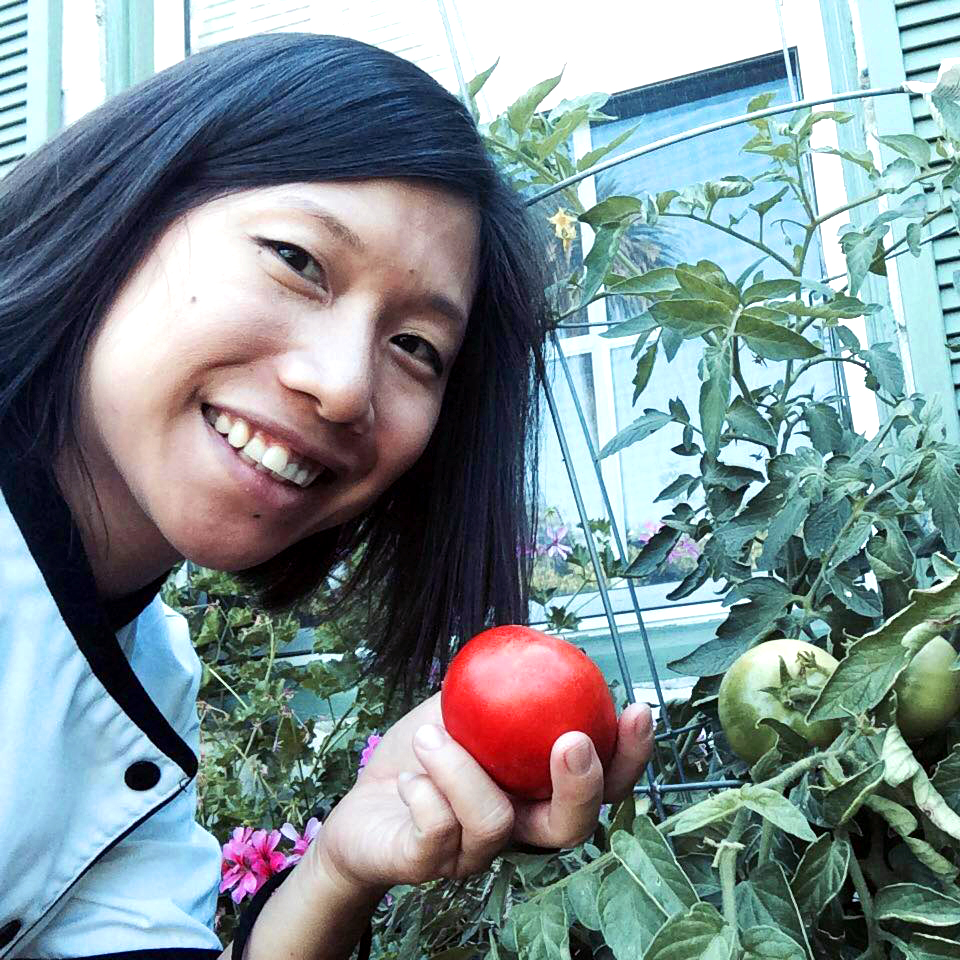 E, what is your specialty?
My main specialty is cooking food from scratch with a focus on using unadulterated ingredients that are as local and in-season as possible whenever possible. My ultimate goal is to be of assistance to my clients based on whatever their motivating reasons to hire me are.
Some clients have zero desire to cook, nor the time. Others have several health challenges or an illness. These often include severe allergies to a common ingredient (usually gluten or dairy) or multiple sensitivities. Food is a powerful tool and the best preventative medicine available to us.
Health issues can be mentally and physically exhausting for the average person. Doing research, meal planning and cooking for hours while dealing with health issues is the last thing they normally want to do. Most of my clients fall into the latter category but it's usually a combination of both.
Please note that although my main specialty is cooking from-scratch recipes based on nourishing diets geared towards helping the body to heal, I also absolutely enjoy cooking for individuals and families without special dietary needs who simply do not have the time or desire to cook food from scratch but want Nourishing Cookery at home!
As your Personal Chef, I am consider it my personal assignment to help you feel your best and free up those hours that would have otherwise been spent in the kitchen.
The Process
Step 1
Read the rest of this page because it contains detailed information about my services and rates.
Step 2
Request a quote by clicking here. Please be sure to provide as many details as you can. All questions are welcome!
Step 3
We chat over the phone, get to know each other a little and determine if we are a good fit. All questions are welcome!
Step 4
I visit meet you in person in the comfort of your home for a 1hr complimentary, no-obligation consultation. We will fill out a detailed questionnaire together where we will explore your specific preferences and dietary requirements.
Step 5
This is where the fun begins for you. This is the part where you leave it all to me! I customize each weekly menu to your individual needs and tastes and do all the meal planning, grocery shopping etc. I do my best to ensure that each menu reflects dishes that will make you (and yours) happy as you sit down each evening to enjoy the delicious from-scratch meals by Nourishing Cookery Personal Chef Service.
Step 6
I show up with already-bought groceries, around 9:00-9:30AM, on your chosen cook day. The meals are carefully prepared in your home then packaged, labeled and stored in the fridge with detailed instructions on how to heat them healthfully. Before I leave, I make sure that your kitchen is clean and everything left as they were when I arrived that morning. Clients will have the opportunity to write comments and their likes and dislikes right on the menu that I leave and I revise them the next time I'm in.
Lastly and future cook days
I plan subsequent cook days based upon your comments and suggestions so that the menus are personalized 100% to your liking. I do not repeat any menu items for at least 4-6 months, unless you already have favorites and want repeats!
If you are interested in hiring E. as your Personal Chef, please click here.
Services and Rates
PLEASE NOTE:
Nourishing Cookery Personal Chef provides in-client's-home prepared meals, meaning we cook in your home kitchen.
Nourishing Cookery Personal Chef Service Include:
Menu and meal planning
Basic nutrition recommendation
Grocery shopping
Meal preparation in your kitchen
Meal packaging and labeling
Full heating instructions
Kitchen clean-up
Your first over-the-phone and in-home consultation are always complimentary.
Nourishing Cookery Personal Chef Service
Prices are structured according to the number and types of meals you require and whether you are on a special diet. Please contact us for a quote.
Nourishing Cookery can happily accommodate
Gluten, Dairy, Sugar Free
Food Allergies and Sensitivities
Vegetarian or Vegan
Weston A. Price Diet
Paleo Diet
Keto Diet
No nut
No garlic, no onion
Anti-inflammatory Diet
Nourishing Cookery Personal Chef Service
Prices are structured according to the number and types of meals prepared and start at $400* + cost of groceries.  There might be an up-charge for more complicated or time-consuming meals or if the client lives outside of the service area**.  This will be discussed during the in-home consultation.
3 entrées (up to 3-4 servings per entrée, which adds to up to 9-12 total servings) start at $400* + cost of groceries.   Please note that these are entrées without sides and most clients prefer just the entrées.  If you have different needs, we are happy to discuss it over the phone.  Please note the following:
Extras
Per entrée: $50
Per side: $25
*special diets may incur additional fees
** If you are located outside our regular service area, please be advised that there will be a travel fee and it will vary depending on your location.
Serving most areas in LOS ANGELES | SAN FERNANDO VALLEY